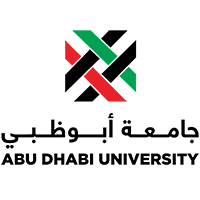 Business and Economics
About the College
College of Business Administration Vision The vision of the College of Business Administration is to be the College of choice in the United Arab Emirates. College of Business Administration Mission The mission of the College of Business Administration is to  drive the organizational transformation in the United Arab Emirate through leadership in business sustainability. To achieve its mission, the College is committed to continuous improvement processes to attain the following goals:
Provide a student-centered environment that is:

Grounded in principles of academic integrity, honor, accountability, and ethical understanding.
Focused on career success by providing practice-based curriculum and flexible course delivery using innovative technology to enhance student learning.
Dedicated to student success through personalized academic and career advisement, and participation in professional student organizations.

Achieve academic excellence in teaching, research, and service by attracting, retaining, and developing a diverse and qualified faculty and staff.
Collaborate with distinguished universities and organizations worldwide to enrich curriculum, create opportunities for students and faculty, and enhance research impact.
Support research activities that focus on the application of business theory to enhance local and regional business practices. The impact of research will be measured by publications in refereed journals, development of relevant case studies, consulting reports, sponsored research projects, workshops for practitioners, and other research activities that inform effective applications of business principles.
Academic Departments
8 Undergraduate Programs 5 Graduate Programs