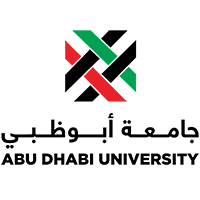 Master of Science in Sustainable Architechture
The program is designed to provide its graduates with a wide range of new skills that would enhance their design and analytical abilities and knowledge of Sustainable Design, thus making them an asset to their organizations. The program will enable its graduates to develop an understanding of latest environmental design issues and to gain research skills that are essential for effective sustainable architecture. Curriculum prepares students for doctoral programs, and provides architectural designers/researchers with the qualitative and quantitative knowledge, methods, and tools that are appropriate for regional, desert environments in order to implement sustainable designs in professional practice. The Master of Science in Sustainable Architecture Program (MSSA) is a 30 credit-hour program that includes 24-27 hours of course work and 3 credit hours for the Capstone Project or 6 Credit hours for the Thesis option.
Required Credit Hours: minimum 30 hours
Accreditations:
Entry Requirements
Bachelor Degree:
in a directly related discipline with a minimum CGPA of 2.50 on a 4.00-point scale, from an accredited university recognized by the UAE's Ministry of Education- Higher Education Affairs.
English Proficiency Tests:
with a minimum score range of 1400 - 1525 on the English language portion of the EmSAT examination, or its equivalent on other national or internationally-recognized tests that are approved by the CAA, such as TOEFL scores of 213 CBT (Computer-Based Test), 79 IBT (Internet-Based Test), 550 PBT (Paper-Based Test), or 6.0 IELTS (taken at Amideast).