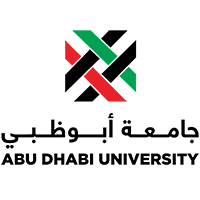 Bachelor of Science in Chemical Engineering
Program Mission
The educational mission of chemical engineering undergraduate program is to provide students with a premium education through a well-developed curriculum that is fundamental, yet broad and flexible. The program seeks to produce graduates who are well-rounded in mathematical, scientific, and technical knowledge; who are prepared for the successful practice of chemical engineering with sufficient depth to continue their education beyond the baccalaureate degree; who have the ability to analyze, evaluate, and design chemical engineering systems; who have the ability to communicate effectively; who have gained sufficient awareness of the current and emerging industrial practices through participation in industrial internship experiences; and who have acquired an understanding of and appreciation for global and societal issues and are thus prepared for a career path towards leadership in industry, government, and academia.
Required Credit Hours: minimum 136 hours
Accreditations:
Entry Requirements
Secondary School Certificate:
English Language Proficiency Requirements:
for programs taught in English, a minimum score range of 1100 - 1225 on the English language portion of the EmSAT examination, or its equivalent on other national or internationally-recognized tests that are approved by the CAA, such as TOEFL scores of 173 CBT (Computer-Based Test), 61 IBT (Internet-Based Test), 500 PBT (Paper-Based Test), or 5.0 IELTS (taken at Amideast), or their equivalent.