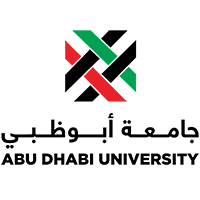 Master of Science in Civil Engineering (General Civil Engineering)
The Master of Science in Civil Engineering (MSCE) program at Abu Dhabi University is offered by the College of Engineering(CoE). The program degree requires the completion of 8 graduate-level courses (24 credits hour) in addition to a master's thesis (6 credit hours), or 9 graduate-level courses (27 credit hours) and a professional project report (3 credit hours). The program accepts students with a Bachelor's degree in civil engineering or a related field. Students who lack background in certain civil engineering sub-disciplines, as per their undergraduate transcript, may be admitted conditionally. Such students will need to take some undergraduate-level courses, as remedial courses, as determined by the Program Director. A Master's degree in civil engineering opens doors of opportunities for advancement in professional practice. Graduate courses prepare students to tackle today's complex civil engineering problem related to construction, design, operation, and management of civil engineering systems. Professional practice is more demanding than ever, expecting distinction of professionals seeking better opportunities. A Master's degree highlights readiness of the graduate to lead in all aspects of the civil engineering profession. In addition, Master's degree is often a major step towards careers in academia where you have the best opportunity to transfer your knowledge to future generations. The program aims at producing graduates who can (i) utilize and apply graduate level knowledge of mathematics and engineering sciences to identify, formulate and solve civil engineering problems,(ii) develop the technical knowledge necessary for advanced research and the skills needed for professional practice in the field of civil engineering, (iii) acquire an appreciation for and desire to pursue lifelong learning, (iv) Communicate effectively in a professional environment, (v) recognize the professional and ethical responsibilities of the engineering profession Graduate with MSCE are desirable locally and international where new civil engineering systems and infrastructure must be designed, built, and operated to support economic development and enhance the wellbeing of the society. This program has been introduced at Abu Dhabi University in response to the UAE market needs where civil engineers is driving all sectors of the industry and where advanced civil engineering training is crucial to the UAE firms.
Required Credit Hours: minimum 30 hours
Entry Requirements
Bachelor Degree:
in a directly related discipline with a minimum CGPA of 2.50 on a 4.00-point scale, from an accredited university recognized by the UAE's Ministry of Education- Higher Education Affairs.
English Proficiency Tests:
with a minimum score range of 1400 - 1525 on the English language portion of the EmSAT examination, or its equivalent on other national or internationally-recognized tests that are approved by the CAA, such as TOEFL scores of 213 CBT (Computer-Based Test), 79 IBT (Internet-Based Test), 550 PBT (Paper-Based Test), or 6.0 IELTS (taken at Amideast).