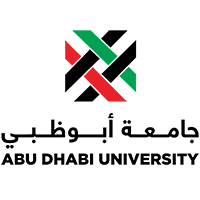 Master of Science in Mechanical Engineering
The Master of Science in Mechanical Engineering (MSME) program will be offered by the College of Engineering at Abu Dhabi University (ADU). The mission of the MSME program is to provide an opportunity for fresh graduates in ME related fields as well as working ME professionals to obtain a master's degree in Mechanical Engineering on a carefully designed schedule that minimizes disruption of work commitments. The program is designed to provide ME professionals with a wide range of technical knowledge and skills that would enhance their analytical abilities and knowledge in the area of Mechanical Engineering, thus making them an asset to their organization.
Program Goals
The program goals pertain to career and professional accomplishments desired of candidates after graduation. The following program goals have been identified to satisfy constituents' needs and fulfill the program's mission. Consistent with the missions of Abu Dhabi University and the College of Engineering, the Master of Science in Mechanical Engineering program aims at graduating mechanical engineers who will:
Goal 1: practice mechanical engineering in solving open-ended engineering design problems and systems through the application of the fundamental knowledge, skills, and tools of mechanical engineering.
Goal 2: enhance their skills through formal education and training, independent inquiry, and professional development.
Goal 3: work independently as well as collaboratively with others, while demonstrating the professional and ethical responsibilities of the engineering profession.
Goal 4: successfully pursue graduate degrees, if they so choose, at the Ph. D. level.
Goal 5: maintain the desire for innovation and engagement in lifelong learning in response to emerging technologies, social developments, and contemporary issues.
Required Credit Hours: minimum 30 hours
Accreditations: