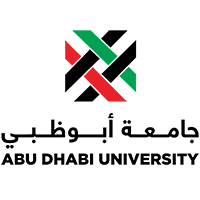 Bachelor of Science in Public Health
Public health is about creating a healthy, happy society – helping to prevent health problems. This program offers you the opportunity to have a positive impact on the lives of the people in your community, working towards illness prevention and even saving lives.

Through in-depth analysis of the public health challenges in the UAE, you will focus on large-scale health issues, causes and solutions. Emphasis is placed on tackling the underlying causes of ill health, promoting health and wellbeing, and addressing health inequalities.

The program defines the core areas of public health – epidemiology, environmental health, biostatistics, health service administration, health policy management and social and behavioral science. Emphasis will be on complex health issues such as the control of communicable diseases and the improvement of health care policies. You will be able to specialize in a range of fields including health policy management, environmental health and health promotion.
You will research health related issues common to both the UAE and global communities, compare private and public health sectors within the UAE and outline strategies for the improvement of all areas in the UAE's public health sphere.
Required Credit Hours: minimum 120 hours
Accreditations: