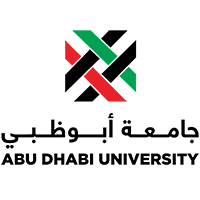 Master of Science in Special Education
A Master of Science in Special Education degree is intended for experienced teachers, administrators, and other educators who wish to expand their knowledge, assume roles of leadership in the education community or who wish to work with students with special needs. The degree provides instruction on the description and nature of disabilities in children of various ages and the psychological factors that affect these students. Students learn about effective teaching strategies and ways to create meaningful learning experiences for these children. They also learn how to develop lesson plans that are modified toward a child's specific disability. Our Special Education program builds strong connections between theory and practice through quality classroom instruction paired with extensive clinical experiences. Students gain a strong foundation in teaching and content knowledge from experts in the field of special education. In addition, a series of clinical experiences are designed to assist our students in developing an understanding of teaching and learning as they apply knowledge from their coursework in varied school special needs settings. Individualized guidance through our clinical framework provides our students with the support they need to be successful in today's rapidly evolving educational environment.
Required Credit Hours: minimum 36 hours
Accreditations:
Entry Requirements
Bachelor Degree:
in a directly related discipline with a minimum CGPA of 2.50 on a 4.00-point scale, from an accredited university recognized by the UAE's Ministry of Education- Higher Education Affairs.
English Proficiency Tests:
with a minimum score range of 1400 - 1525 on the English language portion of the EmSAT examination, or its equivalent on other national or internationally-recognized tests that are approved by the CAA, such as TOEFL scores of 213 CBT (Computer-Based Test), 79 IBT (Internet-Based Test), 550 PBT (Paper-Based Test), or 6.0 IELTS (taken at Amideast).