Ajman University's Chancellor, Dr. Karim Seghir, has accepted an invitation from QS Quacquarelli Symonds – publishers of the QS World University Rankings – to join the International Advisory Board of the very first ratings system for Indian higher education.
Known as QS I-GAUGE, the ratings tool will bring together the global expertise, experience and reputation of QS with the knowledge of notable partners in the region. With the support of the Advisory Board, QS I-GAUGE aims to provide Indian institutions with an opportunity to benchmark their performance and to develop strategies for upgrading their educational offerings.
"I am privileged to join the QS I-GAUGE International Advisory Board," explains Chancellor Seghir. "To be part of this landmark moment in Indian Higher Education is an honor. I am committed to help advancing education worldwide, and look forward to working with my fellow board members to ensure the success and quality of QS I-GAUGE."
The official launch of QS I-GAUGE took place in New Delhi on March 21, 2018 in the presence of the Honorable Shri Pranab Mukherjee, the former President of India. The event was presided by Ben Sowter, Director or QS Quacquarelli Symonds Ltd, with Dr. Virander S. Chauhan, Chairman of India's National Assessment and Accreditation Council, attending as guest of honor.
Chancellor Seghir has extensive and geographically diverse experience in higher education. Before joining AU, he served as assistant professor of Economics at the American University of Beirut; assistant professor at the American University in Cairo (AUC); and Dean of the AUC School of Business.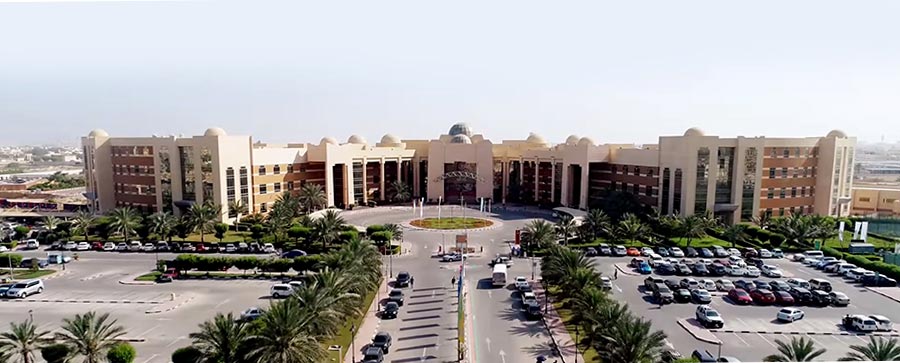 About Ajman University:
Ajman University has proven itself to be a pioneering leader in the higher education arena. Employing state-of-the-art technology while remaining grounded in the culture and traditions of the Middle East, giving its student the best of both the practical world and academia. Currently, AU offers a bouquet of 39 programs, 28 undergraduate, and 11 graduate programs through its 9 degree issuing Colleges. All the programs are accredited by the MOHESR. AU today is a regional leader boasting a population of about 8,500 students and a network of more than 33,000 alumni that spreads across the globe
For more information about Ajman University, click here.