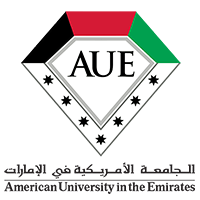 American University in the Emirates
Bachelor of Business Administration in Human Resources Management
Why Study Human Resource Management at AUE and not elsewhere?
Students are best prepared for a career in Human Resources when the subject is taught within a business context.
The program COBA offers meets the rigorous Standards of the Commission for Academic Accreditation.
The Human Resource specialization is integrated throughout all Management and Development Strategy programs.
Why Study Human Resource Management?
It is among the five top professions in demand.
The job opening percentage is 50% and above.
Distinct competitive advantage over other areas of study.
It will remain in continuous demand.
Every organization employs Human Resources Managers to ensure that proper human capital is attracted and retained. The program offered by COBA allows students to effectively manage the human resources functions at any organization.
Required Credit Hours: minimum 126 hours
Accreditations:
Established in 1976, the Ministry has a number of departments, including the CAA, which provides institutional licensure and degree for private universities
Entry Requirements
Education
Attested high school (grade 12) certificate or its equivalent with minimum average of 60% | for scientific and literary streams. Other streams will require a minimum score average of 70% equivalency and a letter will be required for certificate earned outside UAE.
English Proficiency
PBT 500 | iBT 61 | IELTS ACA. 5.0 | PEARSON 44 | IESOL B1/B2 | CAMBRIDGE 154