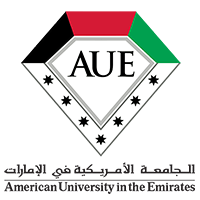 American University in the Emirates
Master of Sports Management
The Master of Sport Management at AUE is a pioneering program combining coursework, research and practical experiences to foster innovative leaders in the thriving, global sport industry.  Housed in the College of Business Administration, the sport management program has a keen focus on core business competencies practiced in the context of a diverse and growing sport market. According to PricewaterhouseCoopers estimates, the global sport market generates nearly $150 billion USD in annual revenue for a sport market defined as:
Sponsorships, which include payments to have a product associated with a team, league or event and naming rights.
Gate revenues for live sporting events.
Media rights fees paid to show sports on broadcast and cable television networks, television stations, terrestrial radio, satellite radio, the internet and on mobile devices.
Merchandising, which includes the selling of licensed products with team or league logos, player likenesses, or other intellectual property. Food concession revenues are not included.
Required Credit Hours: minimum 33 hours
Entry Requirements
Education
Bachelor degree with cumulative GPA 3.0 out of 4.0
Experience
Work Experience