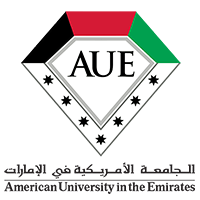 American University in the Emirates
Bachelor of Business Administration in Insurance and Risk Management
TCOBA's specialization in Insurance and Risk Management constitutes an internationally recognized program. This program prepares students to identify and evaluate various sources of risk affecting local, regional and global level that needs appropriate changes to the decisions; insures and manages risks through a technical expertise perspective, and as an end point, deal with them comprehensively and efficiently. Young graduates at the end of a four-year period are expected to select and implement solutions to control these risks through insurance and other mechanisms of risk transfer and distribution.
Required Credit Hours: minimum 121 hours
Accreditations:
The colleges and universities of the United Arab Emirates, government-supported and private alike, play an essential role as we here in the U.A.E. seek to realize the tremendous potential of a knowledge-based future.
Entry Requirements
Education
Attested high school (grade 12) certificate or its equivalent with minimum average of 60% | for scientific and literary streams. Other streams will require a minimum score average of 70% equivalency and a letter will be required for certificates earned outside UAE.
English Proficiency
PBT 500 | iBT 61 | IELTS ACA. 5.0 | PEARSON 44 | IESOL B1/B2 | CAMBRIDGE 154