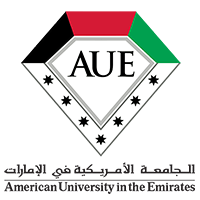 American University in the Emirates
Bachelor of Business Administration in Logistics and Supply Chain Management
At the backdrop of emerging employment potentials, AUE's latest specialization is viewed in the context of the global economy. COBA's Logistics and Supply Chain Management program is designed to play a role in the long term success of organizations and companies. The logistics and supply chain management sector is a highly specialized field and offers challenging but rewarding careers. To succeed therein, general business knowledge plus an understanding of economics, accounting and industrial laws are essential.
Required Credit Hours: minimum 129 hours
Entry Requirements
Education
Attested high school (grade 12) certificate or its equivalent with minimum average of 60% | for scientific and literary streams. Other streams will require a minimum score average of 70% equivalency and a letter will be required for certificate earned outside UAE.
English Proficiency
PBT 500 | iBT 61 | IELTS ACA. 5.0 | PEARSON 44 | IESOL B1/B2 | CAMBRIDGE 154