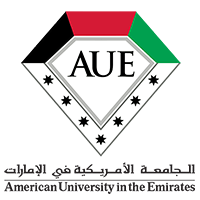 American University in the Emirates
Bachelor of Business Administration in E-Commerce and Marketing
COBA provides an up-to-date program in E-Commerce and Marketing with managerial and technological knowledge that allows students to participate and utilize the electronic media as a market place. E-Commerce or Electronic Commerce is a computer-based science using digital systems for economic and business purposes. This form of marketing has largely expanded during the last three decades. Looking for employment immediately after your education? An easy solution is the undergraduate course in E-Commerce and Marketing at the AUE. The 'global village' concept has brought all industries to operate on a common platform. The virtual contact is no longer a stand-alone issue; rather, it is the most effective solution to the new millennium's industrial needs. The volume of trade, the availability of goods, the transfer of finance, the information sharing and supplying the items to the market, is an ardent exercise of intelligence; and it remains - only a click away! An inquisitive person, who has the potential and confidence of appropriate communication and persuasive ability and is willing to perform better, MUST study this subject. The course programs develop students to be multi-track thinkers, to sustain pressure, utilize the opportunities and appreciate the technological advancements of this era.
Required Credit Hours: minimum 126 hours
Entry Requirements
Education
Attested high school (grade 12) certificate or its equivalent with minimum average of 60% | for scientific and literary streams. Other streams will require a minimum score average of 70% equivalency and a letter will be required for certificate earned outside UAE.
English Proficiency
PBT 500 | iBT 61 | IELTS ACA. 5.0 | PEARSON 44 | IESOL B1/B2 | CAMBRIDGE 154
Letter
Letter of Interest & Interview