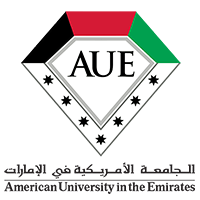 American University in the Emirates
Bachelor of Education - Educational Administration and Supervision
This program will equip students with the skills, depth of understanding and practical experiences required to move into the field of Educational Administration. You will learn how to supervise and manage programs in secondary and higher education. As the demand for education grows in the region, the need for those with the skills to step in and help build successful institutions grows accordingly. This specialization aims to develop professionals who have the knowledge and capacity to respond to the ever changing environment of educational supervision. Internships and practical work will introduce you to world of administration in schools and universities and allow you to see how what you are learning in the classroom is done in the administrative and managerial departments of the institutions you work in. The courses spans through the business and educational spheres to provide a solid base for starting your career.
Articulate and apply contextually appropriate administrative and supervisory practices in line with current international norms.
Demonstrate ability and knowledge to actively contribute to planning and administration in the educational sector.
Demonstrate an understanding of being an independent, competent, ethical, professional educational administrator possessing the skills necessary to contribute to inclusive and supportive working and learning environment.
Required Credit Hours: minimum 126 hours
Accreditations:
Established in 1976, the Ministry has a number of departments, including the CAA, which provides institutional licensure and degree for private universities
Entry Requirements
Education
Attested high school (grade 12) certificate or its equivalent with minimum average of 60% | for scientific and literary streams. Other streams will require a minimum score average of 70% equivalency and a letter will be required for certificate earned outside UAE.