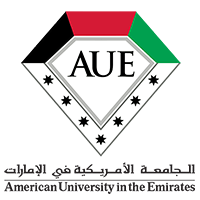 American University in the Emirates
Bachelor of Education - Educational Psychology and Counselling
This program aims to graduate professionals who promote psychological health, educational expertise and a strong commitment to community service. A degree in Educational Psychology and Counseling provides the tools to become reflective learners and skilled communicators who contribute to positive learning environments while demonstrating an appreciation for multiculturalism in the educational sector. Throughout the four-year program, practical components, such as internships, encourage and support students' professional growth and development in a global environment.
Acquisition of knowledge, skills and attributes that are necessary for those who intend to build their career in educational psychology and counseling.
Articulate and apply current best practices in the counseling of learners and in serving as an institutional focal point for educational psychology and counseling expertise.
Development of skills for creating, and assisting learners in creating, learning environments that support diversified learning styles, multiculturalism, and that are free from prejudice.
Required Credit Hours: minimum 126 hours
Accreditations:
Established in 1976, the Ministry has a number of departments, including the CAA, which provides institutional licensure and degree for private universities
Entry Requirements
Education
Attested high school (grade 12) certificate or its equivalent with minimum average of 60% | for scientific and literary streams. Other streams will require a minimum score average of 70% equivalency and a letter will be required for certificate earned outside UAE.
English Proficiency
PBT 500 | iBT 61 | IELTS ACA. 5.0 | PEARSON 44 | IESOL B1/B2 | CAMBRIDGE 154