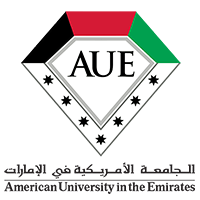 American University in the Emirates
Bachelor Of Science In Design - Interior Design
The Interior Design program aims to teach students how to analyze design factors based on understanding the project objectives, goals and end user requirements. The course work includes design, analysis, construction and job administration. Students will be expected to conduct a wide range of research and on-site examination of areas selected for project work. The primary objective of the interior design courses in the American University in the Emirates is to equip students with creative awareness, professional attitudes, imagination and technical knowledge required for this profession. Interior Design is a multifaceted profession in which creative and technical solutions are adopted within the building to maintain and achieve an interior environment through  systematic design processes and techniques. The program objectives are as follows:
Create a wide variety of interior designs for any project from concept stage to completion.
Develop and implement designs through a variety of new and traditional design options.
To become able to apply effective design techniques, principles and theories within one's work.
Learn and apply appropriate design tool and terminology.
Use effective visual communication when completing projects and presentations.
Required Credit Hours: minimum 126 hours