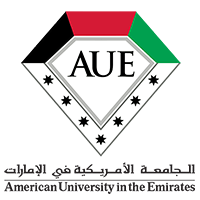 American University in the Emirates
Bachelor of Arts in Security and Strategic Studies – Disaster Management
As part of the BA in Security and Strategic Studies, the Disaster Management track deals with the wide variety of expected or unexpected events that lead up to great damage or loss of life. This broad definition encompasses an analysis of the causes, how a crisis occurs and the short and long-term consequences. The key word of the track is resilience; the ability of a population to absorb the negative impact of a single crisis or a succession of crises.
Required Credit Hours: minimum 126 hours
Entry Requirements
Education
Attested high school (grade 12) certificate or its equivalent with minimum average of 60% | for scientific and literary streams. Other streams will require a minimum score average of 70% equivalency and a letter will be required for certificate earned outside UAE.
English Proficiency
PBT 500 | iBT 61 | IELTS ACA. 5.0 | PEARSON 44 | IESOL B1/B2 | CAMBRIDGE 154