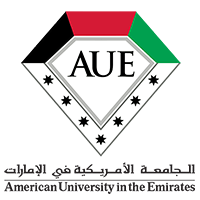 American University in the Emirates
Bachelor of Arts in Security and Strategic Studies – Emergency Management
As part of the BA in Security and Strategic Studies, the Emergency Management track focuses on the short-term consequences of disasters, regardless of their origins. However, the planning of crisis management is a mandatory step to limit the consequences of disasters. How do the authorities learn from other disasters? How do they react to these events, especially when the public resources are limited (e.g. Haiti vs. New-Zeeland in 2010)? On the ground the effects of a crisis depend on the coordination of emergency services and international aid. If each disaster is a unique case-study, there are lessons that the actors involved in the process may learn.
Required Credit Hours: minimum 126 hours
Accreditations:
Established in 1976, the Ministry has a number of departments, including the CAA, which provides institutional licensure and degree for private universities
Entry Requirements
Education
Attested high school (grade 12) certificate or its equivalent with minimum average of 60% | for scientific and literary streams. Other streams will require a minimum score average of 70% equivalency and a letter will be required for certificate earned outside UAE.
English Proficiency
PBT 500 | iBT 61 | IELTS ACA. 5.0 | PEARSON 44 | IESOL B1/B2 | CAMBRIDGE 154