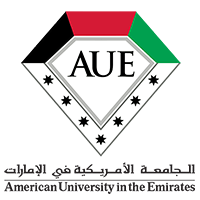 American University in the Emirates
Bachelor of Arts in Security and Strategic Studies – Risk Management
As part of the BA in Security nd Strategic Studies, the Risk Management specialization emphasizes the assessment of all kinds of risks and the way the actors (public authorities, international organizations, private sector, NGOs, civil society or individuals) account for them in their work, administration or business environment, for the future. The assessment of risk is both empirical (results from other crises) and theoretical – what might happen? The conceptualization of risks implies a combination of qualitative data (statistics) and quantitative research (how the public authorities set the priorities for instance).
Required Credit Hours: minimum 126 hours
Entry Requirements
Education
Attested high school (grade 12) certificate or its equivalent with minimum average of 60% | for scientific and literary streams. Other streams will require a minimum score average of 70% equivalency and a letter will be required for certificate earned outside UAE.
English Proficiency
PBT 500 | iBT 61 | IELTS ACA. 5.0 | PEARSON 44 | IESOL B1/B2 | CAMBRIDGE 154