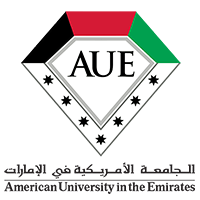 American University in the Emirates
Bachelor of Science in Information Technology Management
The CCIT offers a specialized program in the field of Information Technology Management. The program has been designed by information technology professionals to to assist students in building their career in the IT industry. The curriculum focuses on problem-solving skills and techniques required to deliver computer-based solutions to real-world scenarios. Students develop and communicate technological solutions to different industrial issues, manage systems operations, improve, and simplify the technology transfer into industries and governments. Students learn to implement ethical judgments and critical thinking to measure, and evaluate the impact of information technology on modern social, political, and economic issues.
Required Credit Hours: minimum 126 hours
Entry Requirements
Education
Attested high school (grade 12) certificate or its equivalent with minimum average of 60% | for scientific and literary streams. Other streams will require a minimum score average of 70% equivalency and a letter will be required for certificate earned outside UAE.
English Proficiency
PBT 500 | iBT 61 | IELTS ACA. 5.0 | PEARSON 44 | IESOL B1/B2 | CAMBRIDGE 154