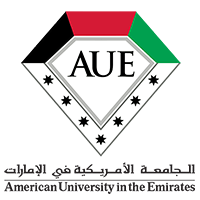 American University in the Emirates
Bachelor of Science in Computer Science - Network Security
The College of Computer Information Technology's innovative Network Security specialization program is offered to meet critical business environment needs, guided by industry trends, driven by technology, and constantly evolving. The demand for security specialists in the region is constantly growing. The program focuses on the practical and theoretical dimensions of cyber security across a range of fundamental areas, such as network security, vulnerability assessment, information security, wireless devices security, business continuity, cloud security, and database security. The emphasis of the program is to prepare students with the knowledge and skills necessary to secure LAN/WAN, computers, detect and analyze attacks and threats, respond to attacks, develop security policies, procedures, and standards.
Required Credit Hours: minimum 126 hours
Accreditations:
Established in 1976, the Ministry has a number of departments, including the CAA, which provides institutional licensure and degree for private universities
Entry Requirements
Education
Attested high school (grade 12) certificate or its equivalent with minimum average of 60% | for scientific and literary streams. Other streams will require a minimum score average of 70% equivalency and a letter will be required for certificate earned outside UAE.
English Proficiency
PBT 500 | iBT 61 | IELTS ACA. 5.0 | PEARSON 44 | IESOL B1/B2 | CAMBRIDGE 154