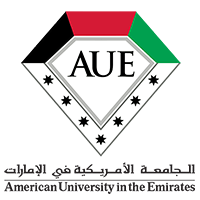 American University in the Emirates
Bachelor of Arts in Media and Mass Communication – Integrated Marketing Communication
Integrated Marketing Communication is designed to provide a unified targeted market message, through tools such as public relations, marketing, advertising, direct response advertising, and sales promotion.
This program is delivered both with a local and international framework giving students the opportunity to gain an appreciation of national and international perspectives on many aspects of professional life. This includes awareness of regional and international media context, cultural sensitivity, exposure to international communication perspectives, and familiarity with ethical and managerial frameworks. The academic bedrock of this specialization allows the merge of Media Sales, Advertising and Marketing into a marketable career oriented choice of 'Integrated Marketing Communication' for students. IMC specialization allows students to acknowledge:
Required Credit Hours: minimum hours
Entry Requirements
Education
Attested high school (grade 12) certificate or its equivalent with minimum average of 60% | for scientific and literary streams. Other streams will require a minimum score average of 70% equivalency and a letter will be required for certificate earned outside UAE.
English Proficiency
PBT 500 | iBT 61 | IELTS ACA. 5.0 | PEARSON 44 | IESOL B1/B2 | CAMBRIDGE 154