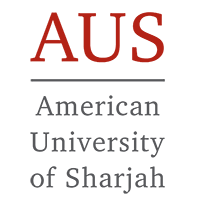 American University of Sharjah
Bachelor of Science in Visual Communication
In addition to the core design classes, the visual communication major offers specialized classes in design topics such as illustration, printmaking, advanced photography and publication design for print and digital media.
Many of our graduates are working in creative positions in the publishing, advertising and media industries, as art directors, producers, design directors and account executives. Some of our other graduates have gone on to teaching positions at respected schools in the region.
Our graduates are equipped with the skills, knowledge and confidence to work:
In design companies as creative designers involved in problem finding and problem solving visual solutions involving logos, corporate identity, posters, information graphics, brochures and book design
In advertising companies of creative departments as visualizer/graphic designers of advertisements, corporate identity, promotions and graphic presentations
In in-house design departments of the government or the public sector as graphic designers, art directors, design coordinators, and publicity and promotion designers of company communications, information graphics and corporate identity
As freelance designers for individuals or organizations requiring specialist graphic design solutions, and image and concept generation
Our graduates should also have a working knowledge of illustration, photography, printmaking, image making, time-based media, web design and typography. These are also potential areas of concentration for the degree program. Our students leave the program with a detailed portfolio of their work that demonstrates their particular skills and knowledge related to the practice of visual communications.
Required Credit Hours: minimum 126 hours