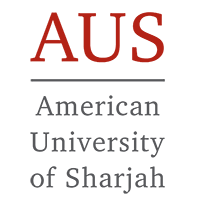 American University of Sharjah
Bachelor of Science in Business Administration major in Accounting
Accounting is one of the most sought-after professions in the world of business and finance.
Careers in accounting include being an auditor, management accountant, financial accountant, tax accountant, budget analyst, public accountant, and working in the government sector.
Not only do our students get a solid academic background that prepares them for a competitive job market, but they are also offered an array of opportunities to enhance their academic careers after graduation. We have an exclusive partnership with the Institute of Chartered Accountants of England and Wales (ICAEW) to provide a Certificate in Finance, Accounting, and Business (CFAB).  In fact, our students can earn the CFAB qualification by passing just one exam because our accounting major program provides them with exemptions from five of the six ICAEW modules. 
Upon the completion of their degree, our students: 
gain a foundation in the primary areas of the accounting discipline
develop their communication skills, integrate and advance their technological skills
critical thinking skills to analyze ambiguous situations and provide relevant business alternatives
are able to obtain professional certificates such as Certified Public Accountant (CPA), Certified Management Accountant (CMA) and Certified Internal Auditor (CIA)
Required Credit Hours: minimum 147 hours