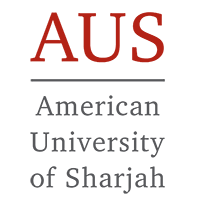 American University of Sharjah
Master of Science in Accounting
Our MSA program opens up an exciting new opportunity in accounting and provides a fast track to prepare for some of the most prestigious credentials in the profession. 
Our Master of Science in Accounting (MSA) program provides students with advanced knowledge and techniques to pursue professional careers in public and private accounting. MSA students develop skills necessary to solve accounting problems that are of contemporary relevance to the fields of accounting, finance and other business areas. 
The program is designed to create additional employment opportunities and promote the career success of our graduates. Career options for graduates will include positions in public accounting, such as external auditors, tax preparers and consultants, as well as in private accounting roles such as internal auditors, controllers, chief financial officers and financial analysts.  Positions in the public sector also contribute to high demand for a graduate degree in accounting, both on the federal and local levels.
Enrolling in the MSA program at AUS will increase significantly the likelihood of passing the Certified Public Accountant (CPA) exam.  Our program prepares students to meet the current 150-semester-hour education requirement to be licensed as a CPA in all of the US states and territories.  The CPA exam is currently offered in the UAE without having to travel to the USA.  Several of our faculty members are licensed CPAs and are very familiar with both the content of the CPA exam and the procedures to register and qualify as a licensed CPA. Our curriculum is designed to help students to pass the CPA exam and obtain theoretical as well as practical experience in accounting and auditing.
Required Credit Hours: minimum 30 hours