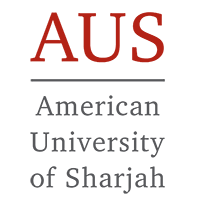 American University of Sharjah
Bachelor of Science in Business Administration Major in Marketing
Our courses introduce students to the dynamic, exciting, media-driven, people-centered world of marketing.
We teach students to understand and meet customers' needs and desires with an organization's products and services. Without successful marketing strategies, even the best products will not thrive in the marketplace. Thus, effective marketing is vital for the success of any organization, institution, business or country.
Our regionally renowned program offers excellent facilities, highly qualified faculty members and an exciting curriculum that blends both theoretical and practical knowledge to provide our students with the best possible training ground for their future endeavors in the fast-paced world of international commerce.
Graduates of our program are sought after by employers all around the Gulf in a number of diverse fields such as in consumer science, financial services, and business-to-business.
With the UAE as a magnet for tourism and retail sales worldwide, our department provides students with the education necessary to thrive in the exciting profession of marketing.
Required Credit Hours: minimum 147 hours