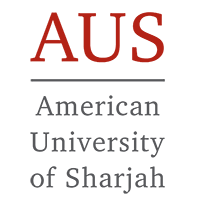 American University of Sharjah
Bachelor of Science in Electrical Engineering
As one of the most exciting branches in the dynamic field of engineering, electrical engineering is at the forefront of how we shape the future.
This highly acclaimed four-year Bachelor of Science in Electrical Engineering (BSEE) degree program is based on a solid foundation of science and mathematics needed to understand advanced engineering topics and applications.
We have designed the curriculum with the aim of providing breadth and depth of knowledge across the key areas of electrical engineering that cater to the ever-evolving needs of the world around us.
We will provide you with state-of-the-art resources in communications, control and instrumentation, digital signal processing, microelectronics, electromagnetics and microwaves, electric drives, power systems and biomedical electronics.
Our highly qualified faculty members are committed to helping you develop the intellectual, technological and personal skills that will allow you to excel in both academia and electrical engineering careers.
Strongly connected to today's industry environment, the electrical engineering degree is designed to ensure that, after you graduate, you will be able to employ your knowledge, analysis and design skills in realizing engineering systems that advance the frontiers of science and technology.
Required Credit Hours: minimum 140 hours
Accreditations:
Accredited by the Engineering Accreditation Commission of ABET, in the United States.
Accredited by the Ministry of Education's Higher Education Affairs Division in the United Arab Emirates
Accredited both by the Commission for Academic Accreditation