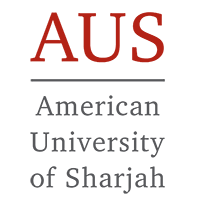 American University of Sharjah
Master of Arts in Translation and Interpreting English Arabic English
Our Master of Arts in English/Arabic/English Translation and Interpreting (MATI) degree is known throughout the region for its excellent reputation.
Responding to the important role intercultural communication plays in international encounters these days and the ever-growing impact of the Arab region on world affairs, our program equips graduates with highly specialized translation and interpreting skills in English and Arabic. We place the diverse range of skills required for translation and interpreting within a general theoretical framework, which provides our students with the tools to identify, analyze and resolve problems and develop a reflective approach to translation and interpreting.
Our program also provides students with advanced training in translation and interpreting techniques as well as in terminology management, machine translation (MT), translation memory (TM), and language engineering areas most relevant to the world of translators and interpreters in today's complex and dynamic web of communication.
We ensure that our graduates are able to successfully demonstrate competence in translation and interpreting into and out of English and Arabic, as well as demonstrate the ability to reflect upon and use relevant theories in the production and assessment of translation and interpreting tasks. They are also able to work as sought-after translators and interpreters in diverse fields such as international relations, business, science, law and journalism.
We encourage you to see for yourself why our MATI program is one of the best graduate programs of its kind in the region!
Required Credit Hours: minimum 36 hours