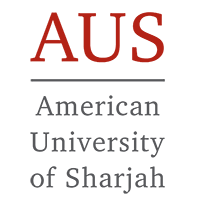 American University of Sharjah
Bachelor of Science in Chemistry
Our topnotch program offers students an exciting array of intellectual adventures and builds their technical and problem-solving skills. Our students use the scientific method to study the composition and properties of all matter. We study the essential processes involved in rearrangement of the atoms of substances to produce new products. The life processes of all organisms involve chemical changes, and our students have the potential to play key roles in the development of such exciting and important fields as medicine, biochemistry and genetic engineering. In other domains, chemistry is essential for the evolving fields of nanotechnology and environmental protection. Our curriculum has been designed keeping in mind the latest developments in the field and ensures that our students get the best of theoretical and practical instruction.
Our program seeks to:
Provide students with an integrated knowledge of contemporary principles and applications of chemistry that will prepare them for advanced degrees and careers in research, industry, education and business
Provide a high-quality, laboratory-rich learning environment where students will learn proper laboratory protocols, plan and conduct experiments in various areas of chemistry, practice the scientific method, analyze data, and reach logical and reasonable conclusions
Provide opportunities for interested and qualified students to participate in meaningful and significant research projects of their own, under the guidance of the chemistry faculty
Provide pre-professional education and training for students who wish to pursue careers in related fields such as medicine, pharmaceuticals, industry, petrochemicals and research
Maintain a dynamic curriculum that reflects the needs of a changing world
Foster motivation and opportunities for lifelong learning
We believe that upon graduation from our program, our students will be able to:
Participate effectively in practical, experience-based learning, through conferences, field experiences, workshops and independent research projects
Apply technologies and use advanced chemical instrumentation such as nuclear magnetic resonance (NMR), high-pressure liquid chromatography (HPLC), inductively coupled plasma spectrometry (ICP) and Fourier-transform infrared spectrometry (FTIR)
Identify and carry out thoughtful approaches to chemistry-related problems, including ethical issues and the proper disposal of chemical waste
Define simple research tasks, carry them out and use appropriate statistical analysis in the treatment of data
Develop competence in critical thinking, communications, teamwork, information technology and adaptation to change
Produce written and oral reports in the style most commonly used in scientific literature
Our graduates have enrolled at graduate programs in some of the best universities around the world as well as found employment in a a wide range of industries such as in agricultural companies, chemical distribution companies, chemical laboratories, chemical manufacturing plants, chemistry consulting firms, cosmetic companies, food and beverage companies, government, health protection branches, hospital research laboratories, industrial laboratories, mineral and metal industries, oil companies, petroleum refineries, pharmaceutical/biotechnology industries, police laboratories, pulp and paper industries, quality control laboratories, research centers/institutes, textile manufacturers and waterworks departments, among others.
Required Credit Hours: minimum 122 hours