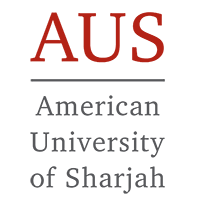 American University of Sharjah
Bachelor of Arts in International Studies
We live in a world where creative problem solving and an understanding of the historical and social complexity of the world are vital for success in any endeavor.
Our graduates can think on their feet, understand the big picture, see situations from a variety of perspectives and possess a sense of social conscience. With these characteristics a graduate can become a leader in any walk of life.
Our department has produced students who have gone on to work in the governmental sector, international business, and the professions. Increasingly, many of our graduates have gone on to graduate studies at some of the most prestigious institutions in North American and Europe.
One of the many exciting aspects about our department is the number of diverse courses we offer. We weave together strands from the social sciences and the humanities with political science and history.  This diverse and comprehensive palette of courses forms a coherent program, rooting our students in their time and place while enabling them to handle the challenges of the contemporary world.
Required Credit Hours: minimum 120 hours