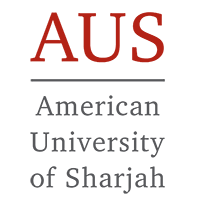 American University of Sharjah
Bachelor of Arts in Mass Communication
Our Bachelor of Arts in Mass Communication (BAMC) program is modeled on similar degree programs found in the US but is adapted to reflect the cultural values of the Middle East-giving our graduates enormous flexibility and advantage in choosing their career path within the mass media profession. Immediate access to job opportunities in Sharjah, Dubai and Abu Dhabi reflect the importance of the media in shaping and covering the impressive growth of the Emirates as well as the region.
Our graduates are prepared for immediate entry into the professional world of the mass media industry. They have found successful employment in some of the leading print and electronic media brand names in the region and beyond, as well as pursued graduate work at leading institutions around the world.
We offer our students the option to follow a general degree path or specialize in one of three concentrations: advertising, journalism or public relations. Students may also choose to specialize in a combination of any two of the professional concentrations.
Required Credit Hours: minimum 120 hours