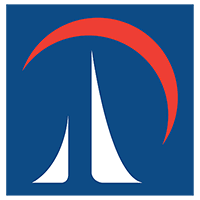 British University in Dubai
Master of Business Administration (Sustainability)
Why study the Accredited BUiD Master of Business Administration?
In today's rapidly changing business environment employers and employees recognise MBA as a programme of study that provides competency in all the major functional management areas of an organisation. The BUiD MBA is accredited by the Ministry of Higher Education and Scientific Research.  All BUiD programmes are developed and quality assured through continuous engagement with our UK partner universities, and these also participate in the governance of the university.  One partner university will have direct responsibility for oversight of an individual programme.  We currently work with the Universities of Manchester, Edinburgh, Cardiff and Glasgow. BUiD is seeking to engage a partner university for the MBA. The BUiD MBA is taught by expert resident professorial staff that provides rigorous tutorial direction. BUiD has a strong reputation of strong and relevant support for post-graduate academic success and the best library and learning materials in DIAC, making the BUiD MBA programme one of the most competitive programmes on offer in Dubai. The programme provides an opportunity for students to develop and demonstrate knowledge and understanding, intellectual and practical skills, aspects of competence and other attributes in the areas described below.
Knowledge
1. Comprehensive, highly specialised knowledge of leadership and general management and the interface between different fields of management, including frontier concepts and recent developments. 2. Critical awareness and advanced knowledge of issues, as the basis for original thinking in business management; encompassing appropriate processes of enquiry and current processes of knowledge production. 3. Detailed body of knowledge of recent      developments in business management, e.g. stakeholders' management, work context and sustainability.
Skills
4. Skills to develop new knowledge and procedures and to integrate knowledge from different fields using highly developed cognitive and creative skills and intellectual independence to the field of business management. 5. Advanced problem-solving skills to analyse highly complex issues with incomplete data and develop innovative solutions and proposals relevant to business management, e.g. communication and information technology skills. 6. Planning skills to develop and execute a major project or comparable activities (that includes a significant range of variable and complexity) with appropriately selected research methodologies producing sound conclusions.
Autonomy and responsibility
7.  Can account for high level governance of processes and systems. 8. Can understand global issues, analyse and reflect on socio-cultural norms and relationships and act to build and transform them.
Role in context
9. Can contribute to the transformation of organisations through strategic leadership, intellectual rigour and professional ethical values. 10.  Can apply well-developed interpersonal skills including the ability to communicate effectively and to interact with groups and individuals at all levels.
Self-development
11.  Can self-assess and plan self development and take responsibility for contributing to professional knowledge and practice including unfamiliar learning contexts. 12.  Can consistently and sensitively manage highly complex ethical issues leading to informed, fair and valid decisions. Required Credit Hours: minimum hours