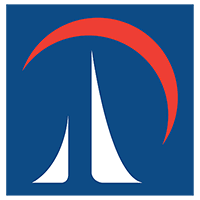 British University in Dubai
Masters in Finance
Why Study Finance at BUiD?
A glance at the annual report of any large financial institution shows a wide range of activities - traditional deposit taking and lending, Islamic banking, mortgage finance, securitisation, asset management, trading in foreign exchange and securities markets, financial engineering, risk management and derivatives, involvement in mergers and acquisitions, initial public offering, listing on stock exchanges, bridge financing, depository services, and so on. Competition in all these areas is fierce and all are continuously impacted by changes in technology, innovation in financial instruments and new regulations. The BUiD's Finance programme offers graduate-level best-practice courses, taught by faculty members with solid research expertise and international teaching experience. The course aims to prepare high calibre individuals with a broad understanding, technical knowledge and personal skills necessary to operate effectively in senior positions at different organizations which include banks, financial institutions, regulatory bodies, Islamic banking/financial institutions and insurance companies. They also gain the much-needed experience to participate in the various segments of the capital markets. The course mixes broad core modules with electives designed to allow students to specialise in one or more key areas of finance. All the students in MSc programme are required to demonstrate their learning by writing a dissertation based on research on a contemporary issue that is of relevance to financial markets, preferably, in the UAE/GCC context. The delivery of the Modules in our M.Sc programme is designed to meet not just the requirements of the global financial markets but also to the Middle East centres of Finance. We have a strong industry collaboration with the local banks and financial institutions/houses in the areas of the delivery of the programme, internship, guest lectures and the final placement of our students.
Professional Recognitions
BUiD Masters in Finance programme is Recognised by Institute of Chartered Accountants in England and Wales (ICAEW). Upon completion of the programme students will be exempted from two ICAEW exams. For more information about ICAEW qualifications please visit 
http://www.icaew.com/en/middle-east
What can I do with an MSc in Finance?
The World of finance, with its diverse career opportunities and continuing demand for capable postgraduate executives, is an attractive career choice for high calibre individuals. Taken full-time by recent graduates, the MSc programme aims to equip students with the knowledge and skills necessary to enter management-track positions in banks, financial services companies, central banks and supervisory authorities. Taken on a part time basis by students with experience in the financial sector, the MSc programme is designed to equip students with the knowledge and skills to advance from junior and mid-career positions into senior positions in these institutions.
Structure of the programme
1. MSc Finance – Dissertation Route
The programme is offered in full-time (FT) and part-time (PT) mode. The full-time programme takes almost one year of study to complete, and the part-time, a little over one and a half years.
Concentrations:
The MSc Finance programme has four concentrations and a general route. Students can choose anyone of the concentrations based on their career ambitions and promotional prospects. 1. Banking 2. Capital Markets 3. Financial Risk Management 4. Islamic Finance 5. General Route
Elements of the programme are:
3 core modules for each of which 20 credits are available (60 credits);
1 elective core module out of three for each of which 20 credits are available (20 credits);
2 Elective modules for each of which 20 credits are available (40 credits);
One research based dissertation (60 credits).
Total (180 credits) to complete the MSc Finance programme.
2. MSc in Finance – Project Route
As per this new structure, for the project-based MSc in Finance, the completion requirements will be as follows;
Complete 5 x 20 credit core modules and 3 x 20 of the eight elective modules offered (160 credits).
Complete a Project not exceeding 5000 words on a finance-related topic based on your concentration (20 credits).
Students obtaining 180 credits in total, in their taught modules and project will be eligible for the award of the MSc in Finance. As there is no concentration in this route, the student degree certificate will only indicate MSc in Finance.
3. Postgraduate Diploma in Finance with Concentrations
The same taught module structure as presented for MSc in Finance (Dissertation route) is proposed for Postgraduate Diploma in Finance programme, with the only difference that PG Diploma students will not be required to take the dissertation and will be eligible for award after completing all taught modules as specified in the structure, accumulating 120 credits.
4. Postgraduate Certificate in Islamic Finance
Concentration Credits
Quantitative Methods for Finance (QMF)20Islamic Finance 20Islamic Law of Business Transactions20
Total Credits 60
Core: Complete all of the following modules Students obtaining 120 credits in total by successfully completing the above three modules will be awarded a postgraduate certificate in finance.
Pre-masters Finance
Do you want to study an MSc in Finance but do not have a Bachelors degree in a business related discipline?
BUiD provides a short self study based pre-masters programme that allows you to gain the required business background to enable you to join the MSc programme.
The British University in Dubai in association  has one of the world's most rigorous Masters Degrees specialising in the Finance field. To join this prestigious programme you must normally hold a Bachelors degree in a Business related discipline with a GPA of 3.0 and must meet the English language entry requirements stated in the programme information (link to MSc info).  However, if you have a Bachelors degree in a non-business related discipline, such as Law or the Sciences, you may still be able to join the MSc programme by following the specially designed short self study based pre-masters programme first. Successfully following this programme will provide you with a thorough grounding in the business subjects required to participate in our MSc in Finance. Once you have successfully completed the pre-masters programme and have met all the entry requirements you will be eligible to enter the MSc programme in Finance.
What subjects will I study?
You will study four modules
Principles of Finance
Principles of Accounting
Principles of Economics
Quantitative Methods
What if I have studied one or more of these subjects as part of my Bachelors degree?
If you have already successfully studied any of these subjects as part of your Bachelors degree you may be exempt from those subjects.  For example, if you have studied accounting as part of a Law degree, then you may only be required to complete the modules in Finance, Quantitative Methods and Economics.
What if I have already got relevant practical experience or knowledge?
If you have substantial relevant work experience in any of these areas and think that you may already have the knowledge required you will still need to demonstrate your competency and you can do this by taking the relevant exam(s) without studying the associated reading materials module(s) and you will only be charged an exam fee of AED 500 per examination.
What does the programme involve?
The pre-masters programme is primarily a self study programme. Students are therefore provided with a list of reading materials and example examinations and they then need to study these materials in detail. Each module studied will have an examination which the student must pass in order to successfully complete the programme. Faculty members may also be available to provide some guidance if this is needed.
When does the programme start and how long will it take?
It is generally recommended that 20 weeks of self study will be needed for you to have a good chance of passing the examination/s. Classes for the MSc will commence in September/October 2010 and you should therefore start following the self study programme from April 2010. This 'immersion' approach allows you to rapidly develop a deep understanding of the essential elements of each subject so that you have all the background you need to effectively study for the MSc in Finance. Students who wish to follow the pre-masters programme in order to start the programme in September 2011 should contact the admission office immediately at 
admissions@buid.ac.ae
Required Credit Hours: minimum hours