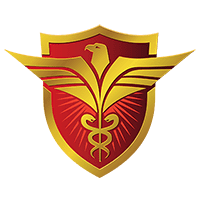 Doctor of Dental Medicine
The DMD program will educate students to become competent dentists, dedicated to serve the community and will practice dentistry with the highest level of ethical and moral standards. The curriculum focuses and emphasizes the importance of research and encourages student participation in research activities. This program is tailored to meet the needs of the dental students in the region. Goals, outcomes, effectiveness and curriculum practice, prepare a generation of general dental practitioners with clinical competency; produce graduates who possess the knowledge, skills and values to begin the practice of general dentistry serving citizens in UAE or any other geographic location of their practice.
Goals:
Maintain a high standard of dental education, research and services.
Produce competent, confident and high employable dentists. Widening access to higher education by producing highly competent graduates that are capable of carrying out postgraduate studies at local and international universities.
Enable graduates to develop their capacity to learn and to become independent learners. Provide broad based scientifically strong education in dentistry that equips the graduates to enter all areas of the profession and to adapt to changes that may occur during their professional life.
Produce graduates who are able to communicate and deliver dental care both in community and hospital settings.
Ensure that students acquire clear understanding of their professional and ethical responsibilities towards their communities and humanity at large.
Participating in the process of improving and implementing oral health care in UAE in cooperation with public and private sectors.
Cooperating with local and international dental education and research centers in the field of research in order to enhance scientific knowledge in oral medicine and dental health care.
Participating in local and international scientific meetings.
Required Credit Hours: minimum hours