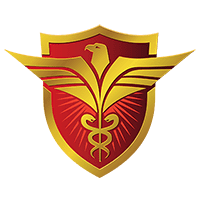 Bachelor of Health Science in Anesthesia and Surgical Technology
Bachelor of Health Sciences – Anesthesia & Surgical Technology is a four-year undergraduate program that aims at developing health professionals competent to work in multi-disciplinary health care settings with skills specific to anesthesia. Anesthesia and surgical technicians are commonly referred to as operating room technicians who assist in conducting different surgeries safely. Students enrolled in this major will be able to develop appropriate knowledge and training required to work under an anesthesiologist as a vital member of the anesthesia care team, typically in an emergency, operating or delivery room. He/she as an integral member of the surgical team will work closely with surgeons, registered nurses and other surgical personnel in the delivery of patient care before, during, and after surgery.
Who is an Anesthesia and Surgical Technologist?
Anesthesia and Surgical technologists assist in setting up medical equipment and instruments related to anesthetic and surgical procedures. They prepare operating rooms for surgery; sterilize and supply equipment; prepare patients for surgery, help surgeons and nurses during surgery by passing those instruments and other sterile supplies. They prepare, assist in the administration of pain management medications and monitor patients until they are shifted from the post-operative care units attached to the operation theaters.
Top reasons to select the AST Major & potential Career Opportunities
High demand for qualified AST professionals.
Placement opportunities in Hospital operating rooms, intensive care units, emergency rooms, day surgery centers (after fulfilling local license/regulatory requirements).
Advance to other healthcare occupations, such as physician assistants.
Pursue higher education in:

Conscious Sedation for Dentistry
Physician Assistant (Anesthesia)
Anesthesiology
Pain Management
Non-Invasive Anesthetic Techniques
Required Credit Hours: minimum hours