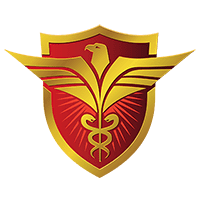 Bachelor of Science in Medical Laboratory Sciences
Bachelor of Health Sciences – Medical Laboratory Sciences is a four year under graduate program that aims at developing health professionals competent to work in multi-disciplinary health care settings with skills specific to medical laboratories. Students enrolled in the MLS major will develop executive skills, logical reasoning ability and diverse laboratory science competencies for professional practice through focused coursework and hands-on experience in the medical diagnostic laboratory.
Who is a Medical laboratory professional?
A medical laboratory professional is also known as a medical laboratory technician, who analyzes biological samples / specimens and assures the quality of the results of simple to complex scientific testing on blood and body fluids. These highly trained professionals work in hospitals and independent medical laboratories performing pre-analytical, analytical and post-analytical procedures using automated equipment.
Top reasons to select the MLS Major & potential Career Opportunities
Increasing demand for skilled laboratory technicians in health care settings.
Job opportunities in hospitals, diagnostic labs in public or private sectors (after fulfilling local license / regulatory requirements).
Join colleges/universities as laboratory assistants.
Pursue career as a research assistant.
Work as application specialists in biomedical instrument companies.
Pursue higher education in:

Hematology & Blood Transfusion
Biochemistry
Microbiology & Immunology
Cytology and Genetics
Biotechnology
Genetics
Clinical Research
Hospital Management/Administration.
Required Credit Hours: minimum hours