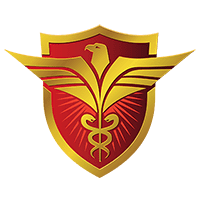 Bachelor of Science in Nursing
Bachelor of Health Sciences – Nursing Sciences is a four year undergraduate program that aims at developing health professionals competent to work in multi-disciplinary health care settings with skills specific to nursing. Professional nurses are core members of the healthcare team who provide direct care and take part in decision-making regarding the course of management for healthy, ill and injured people. During the course, students will be trained in fully-equipped hospitals, laboratory settings and gain hands-on experience in patient care.
Who is a Nurse?
A nursing professional is a person who is trained to give care to people who are sick or injured as a member of the health care team along with doctors and other health care workers. Nurses observe, assess, and record patients' symptoms, write and manage patient care plans, administer medications and provide assistance to physicians and other health care providers during examinations and treatments. Nurses also help with end-of-life needs and assist other family members coping with grief through psychological support. They are trained to work in a variety of challenging health care settings through the development of critical thinking and problem-solving skills.
Top reasons to select the Nursing Major & potential Career Opportunities
Nursing is one of the most popular careers in healthcare with a wide scope of practice in hospitals, clinics, community/field nursing, industrial nursing and educational institutes.
Nursing is projected to be among the 10 top occupations in the health sector worldwide including the Middle East
Pursue a career in clinical research.
Work as nursing supervisors or nurse administrators. (After fulfilling local license/ regulatory requirements).
Join colleges/universities and work as lecturer or instructors.
Pursue higher education in:

Medical and Surgical Nursing
Child Health/ Pediatric Nursing
Community health Nursing
Mental health/ Psychiatric Nursing
Geriatric Nursing
Obstetrics and Gynecology Nursing
Hospital Administration or Health management
Required Credit Hours: minimum hours