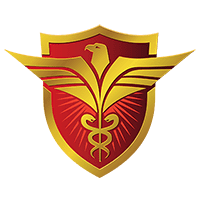 Bachelor of Science in Medical Imaging Sciences
Bachelor of Health Sciences – Medical Imaging Sciences is a four year under graduate program that aims at developing health professionals competent to work in multi-disciplinary health care settings with skills specific to medical imaging. Students enrolled in MIS major will develop executive skills, logical reasoning ability and diverse Medical Imaging competencies for professional practice through focused coursework and hands-on experience in Medical Imaging procedures.
Who is a Medical Imaging professional?
Medical Imaging graduate, also known as a Radiographer, utilizes the clinical applications of radiation and medical physics in conjunction with accurate positioning of the human body in order to image the area of interest, with the use of highly sophisticated and advanced machineries such as digital X-ray, multi-detector CT scanner, Interventional Imaging suites and high field Magnetic Resonance Imaging within a hospital or a medical diagnostic center.
Top reasons to select the MIS Major & potential Career Opportunities
Demand for qualified Radiographers is strong in every healthcare setting
Work in hospitals, diagnostic centers in public or private sectors (after fulfilling local license/ regulatory requirements).
Join colleges or universities as instructor in MIS
Join research centers and institutes as research assistants
Join as application/technical specialist in various biomedical instrument companies
Pursue higher education in:

X-ray / Conventional Radiography
Mammography
Computed Tomography
Magnetic Resonance Imaging
Required Credit Hours: minimum hours