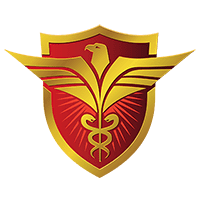 Bachelor of Physiotherapy Program
The development of a need based educational system will transform the society and lead it into the fast developing world. All developed nations of the world have reached their present level of growth only through development of science and technology with properly planned educational systems of excellence.
Goals
The student should acquire knowledge and understanding of health and its promotion and of disease, injury and disability. Its prevention and management in the context of the whole individual and his or her place in the family and in society.
The student should acquire and become proficient in physiotherapy skills such as the ability to select strategies for cure and care: adopt restorative and rehabilitative measurers for maximum possible independence of a patient at home, work place and in the community.
The student should acquire and demonstrate attitudes necessary for the achievement of high standards of physiotherapy practice both in relation to the provision of care of individuals and populations and to his or her own personal development.
Required Credit Hours: minimum hours