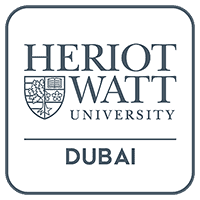 Business and Economics
About the College
We have been helping working professionals become business leaders for over 25 years, offering high-quality and accessible postgraduate programmes in business.
Our popular MBA, Masters, DBA and PhD programmes have accelerated the careers of over 20,000 graduates.
Study our MBAs, MScs and Doctoral programmes at your own pace online.
Come on campus and study our new Edinburgh and Dubai MBA, or our part-time Malaysia MBA.

We also have a network of learning partners who offer local classroom-based learning, an international faculty, thousands of like-minded students and successful alumni across the globe.
Graduate with us and you're ready to take your career to a whole new level.

Heriot-Watt's reputation has been built on sustained success in research and teaching. The University prides itself on the high quality of its provision and is committed to maintaining high standards and continually enhancing its quality in all areas.
Edinburgh Business School is the graduate school of business at the University and operates within the University's extensive arrangements for quality assurance.
Academic standards are set and maintained in the assessment process through the approval of programmes, periodic review and the use of external examiners – independent academic peers from other institutions. 

The academic provision of Heriot-Watt University is compliant with the academic infrastructure developed by the Quality Assurance Agency (QAA), which governs the structure, content and standards of higher education in the UK. It is also compliant with the Scottish Credit and Qualifications Framework, which sets out the requirements for different awards in terms of credit and level. 
At subject level, programmes comply with national subject benchmark statements developed by the QAA and any professional body requirements as appropriate to the subject area. Heriot-Watt University is responsible for developing and implementing quality assurance processes. These ensure that academic standards are maintained and that processes are operating effectively. These processes are subject to external scrutiny and review by the QAA.  The University's quality assurance procedures are summarised in a series of briefing papers.
Academic Departments
6 Undergraduate Programs 19 Graduate Programs