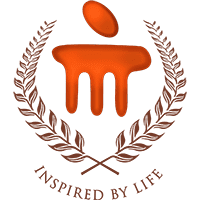 Bachelor of Architecture
The focus of the Bachelor of Architecture (BArch) program at School of Design & Architecture, MUD is to generate awareness on the functional and aesthetic qualities of design, both from an architectural, interior and landscape perspective. The Architecture course lays emphasis on the fundamentals of design, residential, commercial and hospitality space planning, as well as aesthetic and functional elements. This helps in the creation of spaces, the elements of which define the quality and aesthetic taste of the designer. The bachelor of Architecture program lays focus on the consumer/user perspective, which provides the foundation for the design course work and practical experience. The students are exposed to every facet of building design in conjunction with a strong business foundation. THE PROGRAM OFFERS THESE BENEFITS:
State-of-the-art lecture rooms
Design Studios for creative thinking
Pottery studio and Product Design Workshop for hands-on experience
Computer Aided Design Testing Centre
Exhibition Gallery
Well-organised course structure, course plans provided through www.manipalitdubai.com
Site-visits for academic projects, field trips for precedent studies
Visit to various Industries, showrooms, laboratories, workshops to experience the onsite works
Collaboration with Design consultants for visits for On-Site construction projects
Interaction with professionals by inviting for them to the school for seminars, talks, and interactive forums
Collaboration with design organisations like Tasmena, Association of Professional Interior Designers (APID), for various workshops
Architectural Documentation of the Architectural Development of United Arab Emirates
Participation in various International Student Competitions as well as workshops by International companies
International Study Tours conducted annually to study the regional designs and documentation of the same
CAREER OPPORTUNITIES Architecture consultancies, master planners & urban designers, landscape designers, architectural conservation, real estate & marketing, municipal liaison consultants , 3D-visualisers, architectural photographer, journalism in design & architecture, interior architectural consultancy, facilities and development manager, green building professionals, architectural & design educator, research and related fields.
Required Credit Hours: 
minimum 250 hours