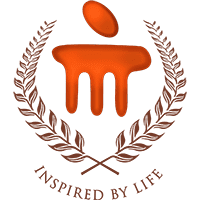 Master of Arts in Interior Design
The MA in Interior Design course is a step towards exploring and understanding the contemporary interior design environment of UAE, Middle East as a region through research, theory, design education and practice. The Interior Designing course offers a creative buffer where candidates develop and contribute to the varied design possibilities and approaches of interior design. The core of the program is design research and practice. The program also introduces the student to the principles of academic – industry interface. THE PROGRAM IS OFFERED BY THE SCHOOL OF DESIGN & ARCHITECTURE WITH THE FOLLOWING OBJECTIVES:
To provide students with the skills and tools for solving a design problem in order to achieve creative excellence in the design of interior space
To provide students with the skills needed to propose and conduct research that adds to the body of knowledge in the profession through the examination and consolidation of previous research findings
To offer a masters degree for Interior Design professionals seeking advanced study in areas of specialisation in varied Interior Design typologies through design research
To offer MA ID graduates the opportunity to pursue entry level teaching positions within the BA & Certificate Interior Design programs
To provide MA ID students with the opportunity to disseminate knowledge through publications, conferences, teaching, and collaboration with various professionals in related fields.
THE PROGRAM OFFERS THESE BENEFITS:
State-of-the-art lecture rooms
Design studios for creative thinking
Pottery studio and product design workshop for hands-on experience
Computer Aided Design testing centre
Exhibition gallery
Well-organised course structure, course plans provided through www.manipalitdubai.com
Site visits for academic projects, field trips for precedent studies
Visit to various Industries, showrooms, laboratories, workshops to experience the onsite works
Collaboration with design consultants for visits for on-site construction projects
Interaction with professionals by inviting for them to the school for seminars, talks, and interactive forums
Collaboration with design organisations like Tasmena, Association of Professional Interior Designers (APID), for various workshops
Architectural documentation of the architectural development of United Arab Emirates
Participation in various international student competitions as well as workshops by international companies
International study tours conducted annually to study the regional designs and documentation of the same.
CAREER OPPORTUNITIES
Interior Designers, product and accessories designers, Sales & Marketing executives, lighting companies, Retail Designers, Exhibition and Space Planners, 3D-Visualiers, Event Managers etc.
Placement in companies like Natuzzi, Dubai, Aedas Interiors, Dubai, IKEA, Dubai, RAK Ceramics, Spencer Interiors, Dubai, Emitech, Dubai, Home Gallerys, Dubai, Design Works Portfolio, Casa Nova Interiors and Salah Interiors. OUTLINE - MA in Interior Design
Required Credit Hours: minimum hours