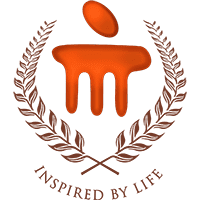 Bachelor of Business Administration
Bachelor of Business Administration (BBA) program from School of Business, MUD, equips graduates to:
Apply concepts and methods from a common body of business knowledge to generate business solutions.
Be aware of the complex global business operations and be able to assist in organisational decision making.
Be able to develop a holistic view of the firm and be able to integrate different functional areas of business.
Employ critical thinking to evaluate qualitative/quantitative data and effectively communicate across all layers of the organisation.
Demonstrate effective communication, analytical and leadership skills.
THE PROGRAM OFFERS THESE BENEFITS:
The School of Business has spacious classrooms equipped with multimedia projectors and computers with speakers.
Well-equipped Computer Lab exclusively available for business graduates.
Well supported library with 8000 books, 18 business journals and electronic databases (EBSCO, ProQuest etc.) for quick and up-to-date access of information for case-studies, assignments and reading.
Once in a semester, students are taken for an industrial visit, to gain practical exposure of the different industries in and around UAE.
Lectures, case studies, project work, group assignments and executive seminars on current issues are integral parts of the learning program.
Seminars and workshops are conducted as and when the individual subject faculty members invite industry experts to enrich their subject from the realistic UAE corporate point of view.
Assignments and Presentation have been inculcated as pedagogy among the students to induce the importance of research and self-directed learning.
Students are encouraged to meet entrepreneurs and industry professionals with reference to HR and Marketing areas to gain insight into the practical aspects of the same.
Students have been introduced to case-studies in order for them to understand real-world industry specific problems and how solutions can be worked around them.
CAREER OPPORTUNITIES
Students graduating with a BBA are qualified for entry-level positions in business, not-for-profit organisations and the public sector. Some of the career options potential BBA graduates can definitely explore are: Assistant Account Representatives/First-level Supervisory Positions/Financial analysts/Stock brokers/Customer Service Representatives/Human Resource Assistants/Logistics Supervisor Assistant/Ad Copy Writers/Client Executive/Content Management Assistant/Sales Officers in Banks and Trading companies.
BBA graduates get placed in Ogilvy and Mather, HSBC Bank, First Gulf Bank, Barclay's Bank, Percept Gulf, HDFC Bank, Al Islami, CitiBank, Emaar, Nakheel, IFFCO, Sharaf DG, Emirates CAE, a training division of Emirates Airlines, Lals Group, Siemens and Solutions MiddleEast.
The organisations that have come forward to hire our BBA graduates have been from Banking, Financial Services, Retail, Logistics and HR & Administration.
Required Credit Hours: 
minimum 150 hours