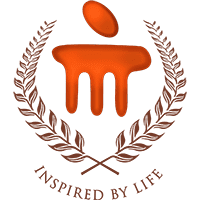 Master of Business Administration
THE MBA PROGRAM OFFERED BY THE SCHOOL OF BUSINESS, MANIPAL UNIVERSITY DUBAI
Acquaints the participants with the basic economic, accounting, communication, analytical and information technology skills.
Provides a holistic approach and skills to manage the essential resources and the people of the organisations.
Creates an awareness of the complex global business and governmental environment in which business operates.
Provides knowledge and skill in various business functions such as marketing, finance, operations, information, healthcare and human resources management.
Enables the participants to apply all the skills and knowledge acquired in the program to solve the real life business problems.
THE PROGRAM OFFERS THESE BENEFITS:
The School of Business has spacious classrooms equipped with multimedia projectors and computers with speakers.
Well-equipped computer lab exclusively available for the business graduates.
Well supported library with 8000 books, 18 business journals and electronic databases (EBSCO, ProQuest etc.) for quick and up-to-date access of information for case-studies, assignments and reading.
Once in a semester the students are taken for an industrial visit, to gain practical exposure of the different industries in and around UAE.
Lectures, case studies, project work, group assignments and executive seminars on current issues are integral parts of the learning program.
Seminars and workshops are conducted as and when the individual subject faculty members invite industry experts to enrich their subject from the realistic UAE corporate point of view.
Group assignments and workshops with student peer-review are organised for the students to have a more cohesive spirit.
Students are encouraged to make projects and share their ideologies and business success with the rest of the students in class through a very participative.
Students are trained to work with comprehensive case-studies in order to enhance their problem-solving and decisional skills.
CAREER OPPORTUNITIES
MBA graduates can pursue career in the fields of marketing, operations, finance, accounting, information technology, human resources and healthcare management
The majority of MBA students at MUD are working students and therefore, a major requirement for placements from their side has not come so far.   A handful of them who have come in asking for placements have been given an opportunity to attend campus interviews with companies like Oman Insurance, Solutions Middle East and Country Club.
The sectors in which graduates have been placed are logistics, retail and banking and insurance, human resource and administration.