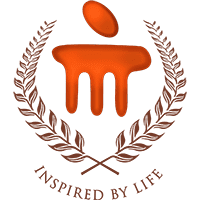 Master of Technology in Digital Electronics & Advanced Communication
The MTech program in Digital Electronics & Advanced Communication provides comprehensive education in the area of rapidly emerging VLSI, Digital Signal Processing and Communication Technology with well qualified faculties having decades of experience. The course content is meticulously engineered keeping in mind the current and future requirements of the electronics & communication industry. While the first semester deals with advanced digital communication, analogue & RF VLSI design, processor architecture & research methodology, the second semester focuses on wireless communication and advanced digital signal processing. This course facilitates the students to gain practical knowledge of subjects and to carry out advanced research and development activities in the field of wireless communications and digital electronics. THE PROGRAM OFFERS THESE BENEFITS:
Fully equipped centralised air conditioned lecture halls provided with projectors
Digital signal processing laboratory
Microprocessor laboratory
Microcontroller laboratory
VLSI laboratory
Digital electronics laboratory
Analogue electronics laboratory
Communication laboratory
Power electronics laboratory
Industrial visits every semester
Teaching with MS-PowerPoint, videos etc
Lectures by distinguished personalities
CAREER OPPORTUNITIES
Digital Signal Processing, VLSI or Wireless Communicatio.