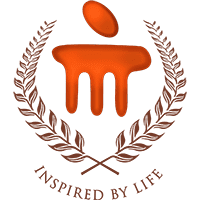 Bachelor of Technology in Mechatronics Engineering
The BTech program in Mechatronics Engineering offers combined expertise of Mechanical, Electrical and Computer technologies. THE PROGRAM OFFERS THESE BENEFITS:
Full equipped centralised air conditioned lecture halls provided with projectors.
Advanced laboratories with world-class facilities
Automation laboratory
Strength of materials laboratory
Programmable logic control laboratory
Microprocessor & microcontroller laboratory
Computer integrated manufacturing laboratory
Computer aided design laboratory
Integrated electronics laboratory
Measurements & instrumentation laboratory
Machine shops & drawing halls
Opportunities to interact with renowned professionals
One mandatory industrial visit every semester
Use of modern teaching techniques and latest tools
Site visits / field work / industrial training as an important part of curriculum
Group assignments to inculcate team spirit in budding design professionals.
Open forums and group discussions to equip students with concept of sharing their viewpoint
Scholarships to meritorious students
Ambience and environment to facilitate creativity and innovation.
CAREER OPPORTUNITIES
Design, improve, implement and maintain high-tech products, services and processes (Industrial automation, intelligent systems, manufacturing, robotics etc.)
MINOR SPECIALISATIONS
This Program offers the following minor specializations
Automotive Technology
Robotics and Automation
Business Management
Required Credit Hours: minimum hours