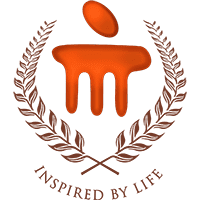 Bachelor of Science in Biotechnology
BSc Biotechnology is a highly interdisciplinary program aimed at providing excellent opportunity for the students to take off a promising career. It was introduced with the vision of empowering students with the knowledge skills, and latest developments in this frontier science. The program is tailor-made by experts to suit the current needs of the industry and academia. Upon successful completion of the program, the students shall:
Get an overall exposure to various aspects of Biotechnology and its applications
Understand the potential of Biotechnology through knowledge of Medicine, Environment, Agriculture and Bioinformatics
Develop various laboratory skill sets required to be a successful Biotechnologist.
  THE PROGRAM OFFERS THESE BENEFITS:
Modern classrooms with Wi-Fi internet connectivity, projection systems
Approximately 1,200 square meters of laboratory space which is well-equipped with state-of-the-art scientific instruments
Advanced laboratory facilities for Molecular Biology, Cytogenetic-Microscopy and Imaging, Cell and Tissue Engineering.
The state-of-the-art laboratory facilities are equipped with Biotechnology based lab equipments such an autoclave, bio-safety hood, CO2 incubator, compound microscope, conductivity meter, (minus 40 and minus 80), PCR machine,  gel documentation system, gel electrophoresis, high speed refrigerated centrifuge, ice maker, inverted microscope, laminar hood, light microscope, microbial incubator, micro-centrifuge, UV spectrophotometer, UV-Transilluminator, water bath and shaker and water distillation unit.
Students are taught using conventional as well as modern methods, including whiteboard, videos, discussions and assignments/lab and project work.
Frequent field visits to industries and conferences are part of the learning process
Students present their research work at regional seminars and are encouraged to attend workshops and training in higher level skills
Group assignments to inculcate skills to work in a team
  CAREER OPPORTUNITIES After successfully completing the BSc Biotechnology degree; the candidates can work in the following sectors:
Biotechnology Industries
Bio-pharmaceutical industry
Research and Development labs
Agriculture, Horticulture and Dairy Industries
Tissue culture labs
Healthcare data management
Medical Equipment Companies
Laboratory Chemicals/Reagents Companies
Food testing Laboratories
Required Credit Hours: minimum hours