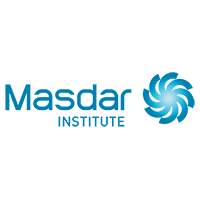 Masdar Institute of Science and Technology
Master of Science in Chemical Engineering
Chemical engineering impacts numerous areas of technology. Chemical engineers conceive and design processes to produce, transform and deliver new and necessary materials. They achieve this through experimenting in the lab and implementing technology at full scale production. The chemical engineering discipline is of serious importance to many industries in the UAE and globally. Today's chemical engineers are leading new developments in medicine, biotechnology, microelectronics, advanced materials, energy, consumer products, manufacturing, and environmental solutions. The multidisciplinary training of chemical engineers is vital to the development of any process that involves the chemical or physical transformation of matter. The mission of the Chemical Engineering (CHE) Program at Masdar Institute is to provide students with the fundamental knowledge, skills, and professional experience necessary for successful careers in industrial or academic roles that involve alternative energy and sustainable technologies. The study and research that is part of this program create an educational environment that shapes engineering science and design through interfaces with all engineering disciplines. Graduates of the program will help address the technological needs of the global economy and human society while simultaneously learning to work collaboratively, conduct independent and multidisciplinary research, and communicate effectively.
Program Goals
The MSc in Chemical Engineering Program aims to produce post-graduate students with the disciplinary preparation that meets the following goals:
An ability to identify and address current and future chemical engineering problems related to energy sources, generation, conversion and green chemical production within a broader framework of sustainable development;
An ability to apply a multi-disciplinary approach to conceive, plan, design, and implement solutions to chemical engineering problems in the field of energy and sustainability;
An understanding of the impact of solutions to chemical engineering problems in a global, economic, environmental, and societal context; and
An understanding of the value of technical and scientific research, service to society, leadership and lifelong learning required to further their career aspirations.
Program Learning Outcomes
Upon completion of the CHE Master of Science Program, graduates are expected to be able to:
Successfully apply advanced concepts of fundamental sciences and engineering to identify, formulate and solve complex chemical engineering problems, particularly as they pertain to renewable energy and sustainability;
Successfully apply advanced concepts of chemical engineering to the analysis, design and development of chemical reactors, processes, unit operations and chemical plants to meet the desired needs of society, professionally and ethically;
Use advanced techniques, skills, and modern scientific and engineering software tools for professional practice;
Successfully apply advanced concepts of chemical engineering to design and develop chemical reactors, unit operations and plant processes for effective renewable energy, sustainability and chemical production;
Use an advanced approach to design and conduct experiments, and to analyze and interpret data;
Communicate effectively in written and oral form, both, individually and as a member of a multidisciplinary team, and thus to put forward the scientific findings at national- and international-levels successfully; and
Engage in lifelong learning and self-education.