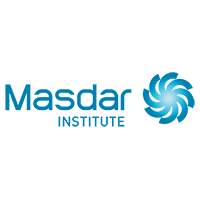 Masdar Institute of Science and Technology
Master's Concentration in Space Systems and Technology
The Masdar Institute Master's Concentration in Space Systems and Technology is offered in collaboration with satellite industry leaders Al Yah Satellite Communications Company (Yahsat), a Mubadala-owned satellite communications company, and Orbital ATK, an American aerospace manufacturing company. As part of the collaboration, Yahsat provides expert guidance and opportunities for students while Orbital ATK serves as the 'subject matter expert', providing testing facilities and facilitating the launch of miniature satellites developed through the program. The concentration was developed to foster the advanced research areas in space science and technology needed to support the UAE national space program and space-related industries with human resources, technical advancements and infrastructure. The concentration relates to seven of Masdar Institute's existing academic programs:
MSc in Mechanical Engineering;
MSc in Materials Science and Engineering;
MSc in Computing and Information Sciences;
MSc in Electrical Power Engineering;
MSc in Engineering Systems and Management;
MSc in Microsystems Engineering; and
MSc in Water and Environmental Engineering.
As students of the seven related Master's programs, space concentration program enrollees are expected to achieve the following learning outcomes:
Successfully apply advanced concepts of fundamental sciences and engineering to identify, formulate and solve complex engineering problems;
Successfully apply advanced concepts of engineering science to the analysis, design and development of industrial processes and plants to meet desired needs of society professionally and ethically;
Use advanced techniques, skills, and modern scientific and engineering software tools for professional practice;
Apply advanced methods to design and conduct experiments, and to analyze and interpret data;
Communicate effectively in written and oral form both individually and as a member of a multidisciplinary team; and
Engage in life-long learning and self-education.
Additionally, students of the space concentration are expected to attain the following concentration specific outcomes:
Demonstrate proficiency in the aspects of space systems design and analysis; and
Design and build a small-satellite as a part of a multi-disciplinary team.
THESIS & CUBESATS
Space concentration student theses must also include challenges and scientific research opportunities in space science and technology. As a part of the curriculum, students of the space concentration will have the opportunity to working on designing, building, and testing a miniature satellite, known as a CubeSat. CubeSats are small satellites – usually a 10 centimeter cube weighing just 1 kilogram – used for space research with specialized purposes like atmospheric research or radio communication. As small, modular, and cheap satellite technology, they can be more easily carried into space, where they can be deployed independently or combined with other CubeSats to make larger satellites.