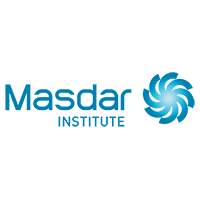 Masdar Institute of Science and Technology
Master of Science in Materials Science and Engineering
Materials science and engineering (MSE) is an important and evolving discipline that involves synthesis, characterization, processing and fabrication of advanced materials and their applications. It covers the spectrum of materials: metals, polymers, ceramics, semiconductors, composites and biomaterials. As the need for lighter, smaller and smarter materials and devices grows, significant advancement in technology is increasingly relying on materials scientists and engineers to design and develop new materials and devices, powerful characterization techniques and novel processing and fabrication technologies. The mission of the Materials Science and Engineering Program at Masdar Institute is to educate the future leaders in the energy, water and sustainability fields. Graduates of the program will develop the innovative solutions to the technological needs of the region and the world and will contribute to the establishment of Abu Dhabi as a knowledge-based economy. The program provides students with the fundamental knowledge, skills, and training necessary for successful careers in industrial or academic roles that are focused on alternative energy and sustainable technologies. Graduates of the Materials Science and Engineering Program will be well prepared to work collaboratively, conduct independent and multidisciplinary research, communicate effectively and recognize their role in solving global challenges, while promoting sustainable engineering practices.
Program Goals
The Materials Science and Engineering Program aims to produce graduates with the disciplinary preparation that meets the following goals:
An ability to identify and address current and future needs in various aspects of materials and devices (both active and passive) for all sorts of applications towards sustainable and improved human wellbeing;
An ability to apply a multi-disciplinary approach to conceive, plan, design, and implement innovations and solutions to problems and challenges that involve materials and their properties and applications;
An understanding of the potential impact of materials-based technologies and innovations on the social, economic, environmental aspects; and
An understanding of the value of intellectual approach, technical scholarship, service to society, leadership, best practices, and lifelong learning.
Program Learning Outcomes
Successfully apply advanced concepts of fundamental sciences and engineering to identify, formulate and solve complex materials and devices problems;
Successfully apply advanced concepts of materials engineering to the analysis, design and development of materials, devices, systems, and processes to meet desired needs of society professionally and ethically;
Use an advanced approach to design and conduct experiments in the area of materials and/or devices and to analyze and interpret data;
Be continuously aware of contemporary issues and research opportunities/challenges in the field of materials engineering as related to energy and sustainability and engage in lifelong learning in the field and in the fundamentals of other related disciplines;
Use advanced materials characterization techniques, skills, and modern scientific and engineering tools.; and
Communicate effectively in written and oral form, both, individually and as a member of a multidisciplinary team.